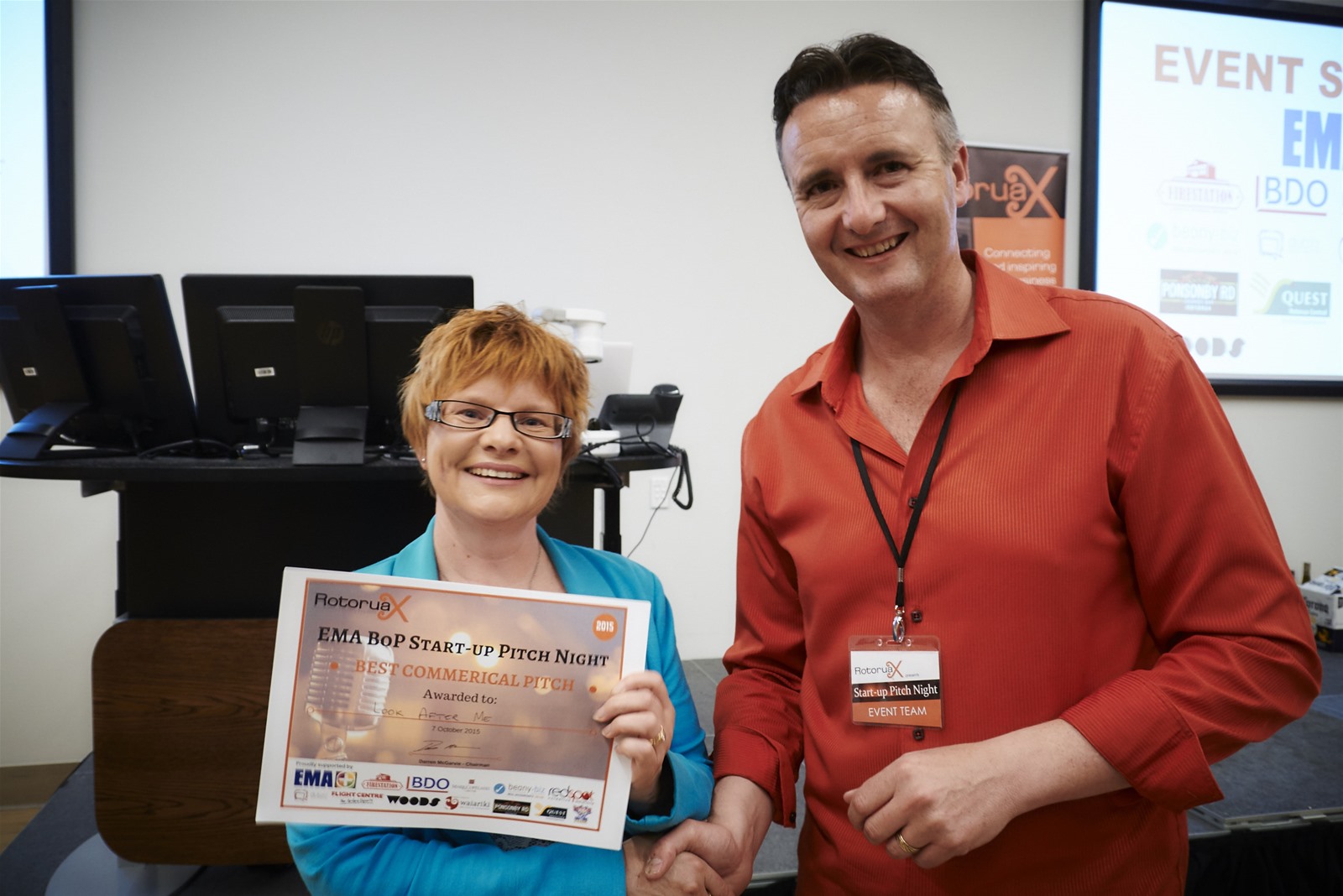 Disabled Diving NZ's Hielke Oppers inspired the 100 plus crowd and the judges to win both Best Social Enterprise Pitch and the People's Choice Award at Rotorua X's Start-up Pitch night.
Julia Charity's 'Look After Me' accommodation business, won Best Commercial Pitch at the event, held this week.
Both took a share of the $8000 prize pool of business support services, mentoring and training.