Pricing
How much could you earn?
We have been helping Kiwi Homeowners make money from their homes for nearly a decade.
How much your can earn depends upon your room quality and capacity.
You can list your whole house, or each room separately - all from the same profile.
We're encouraging our Hosts to create their own 3 - 5 Day Package deals - as that is what guests have told us they want. It's easy. Just pick a theme based on something you love doing: golf, patchwork, singing, pottery or whatever really.
Check our Interests and Activities page for inspiration - we are grouping accommodation via the various themes.
We check all listings to ensure prices are fair and support you with our national suppliers.
Here's our guidelines to help you decide what you should charge and what you could earn.
Our guests pay the listed price and we deduct a 10% commission when we pay you.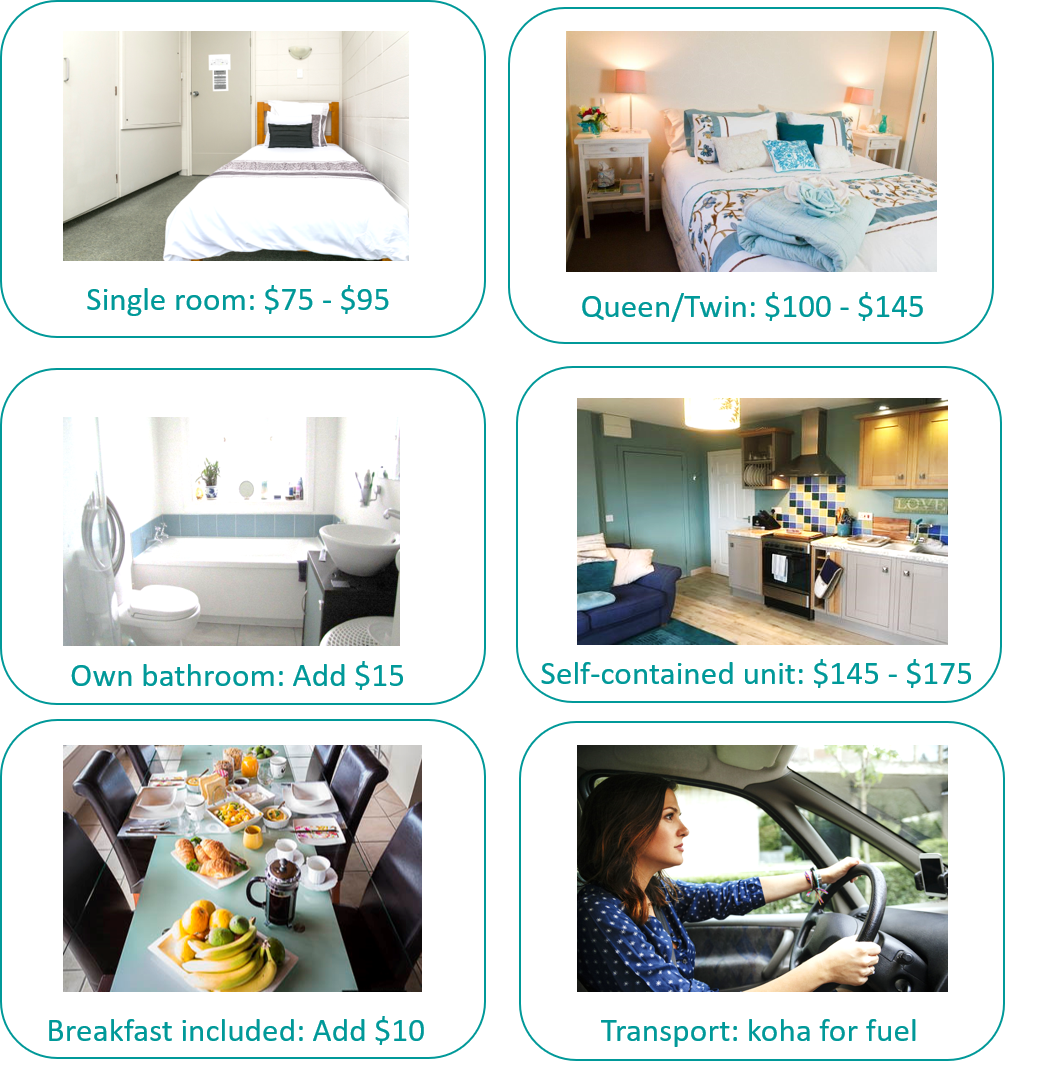 Don't worry – if you are stuck, we'll help advise. We take into account the quality of the building, insulation, furnishings and helpful extras provided for guests.
How much do we charge?
It is free to list your guest room(s) and self-contained units. No sign up or annual fees.
We charge a 10% commission on confirmed bookings. This means we only get paid, when you do.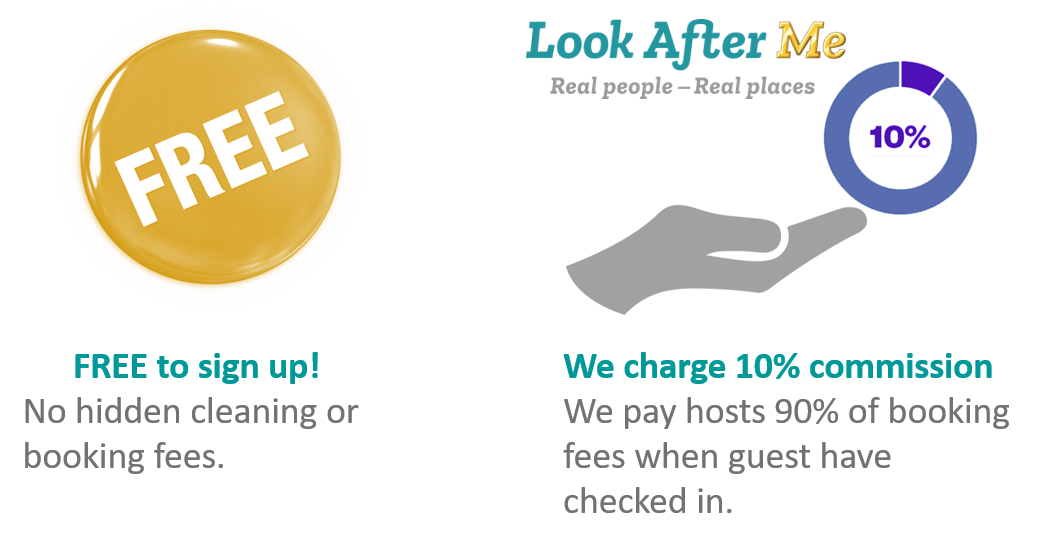 It's easy and free to sign up!