Great Write Inn
Posted in Events NZ, News
Published: 22/02/2022
#GreatWriteInn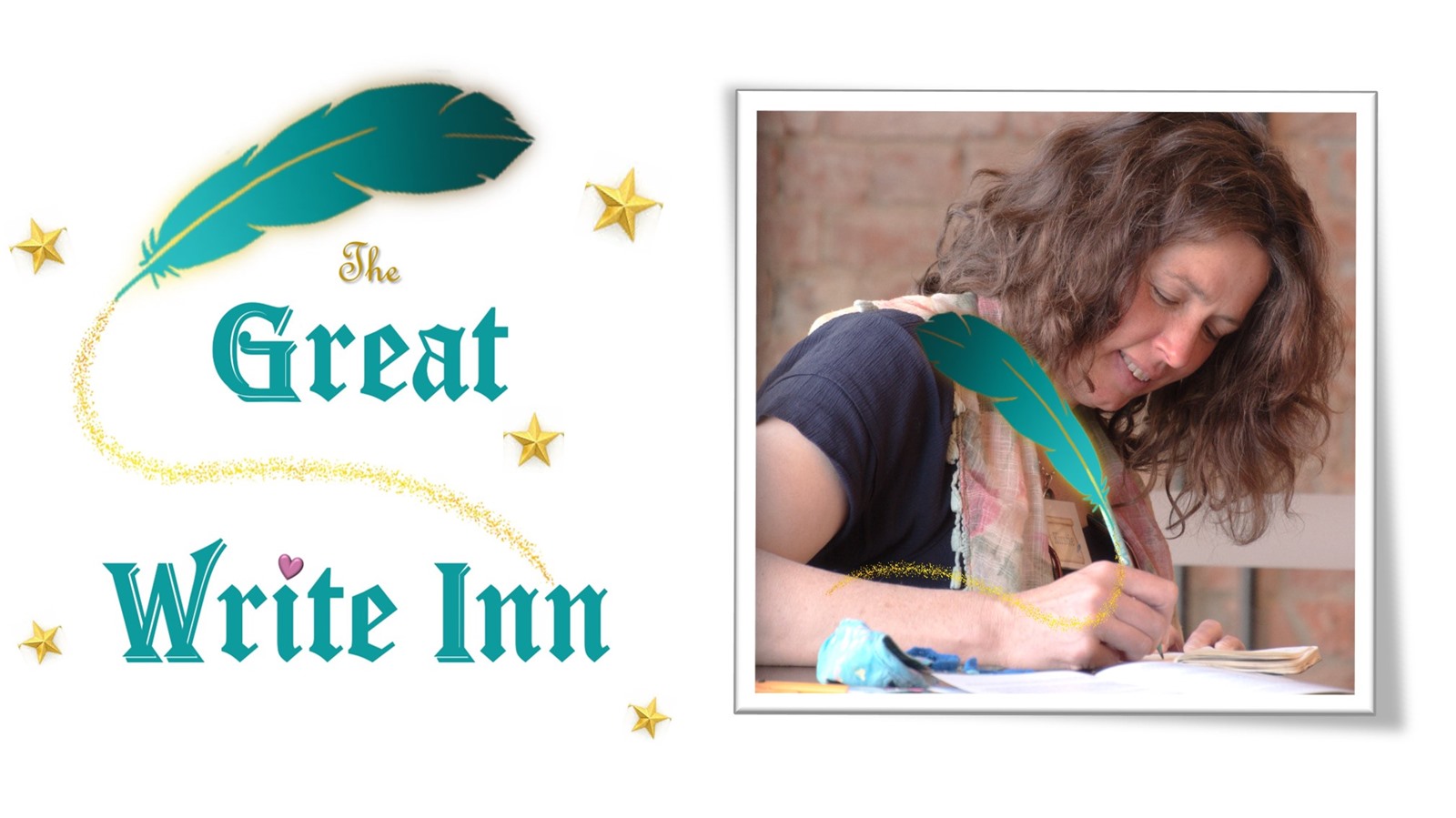 Be the writer you've always wanted to be
Looking for some inspiration to ignite your passion as a story teller?
If you have always wanted to write "something" but didn't know where to start?
Welcome to The Great Write Inn - it's an on-line Portal for Writers.
We created a Seven Step programme to help you take an idea all the way through to a published story.

We hand-picked some of New Zealand's most exceptional writing tutors, authors, publishers and book sellers. Together they have delivered a series of Masterclasses to help you on your writer's journey.
The Masterclasses are conveniently grouped into two Key Lessons.
(1) The Great Write Inn (Steps 1 - 4) - ideal for people who want to get started on a new writing project. Enjoy the satisfaction of writing a Short Story with an authentic character in an intimate location and an intriguing fascination. The Tutoring Team is Amy Scott, Fiona Farrell, Catherine Chidgey, Diane Brown and Julia Anne.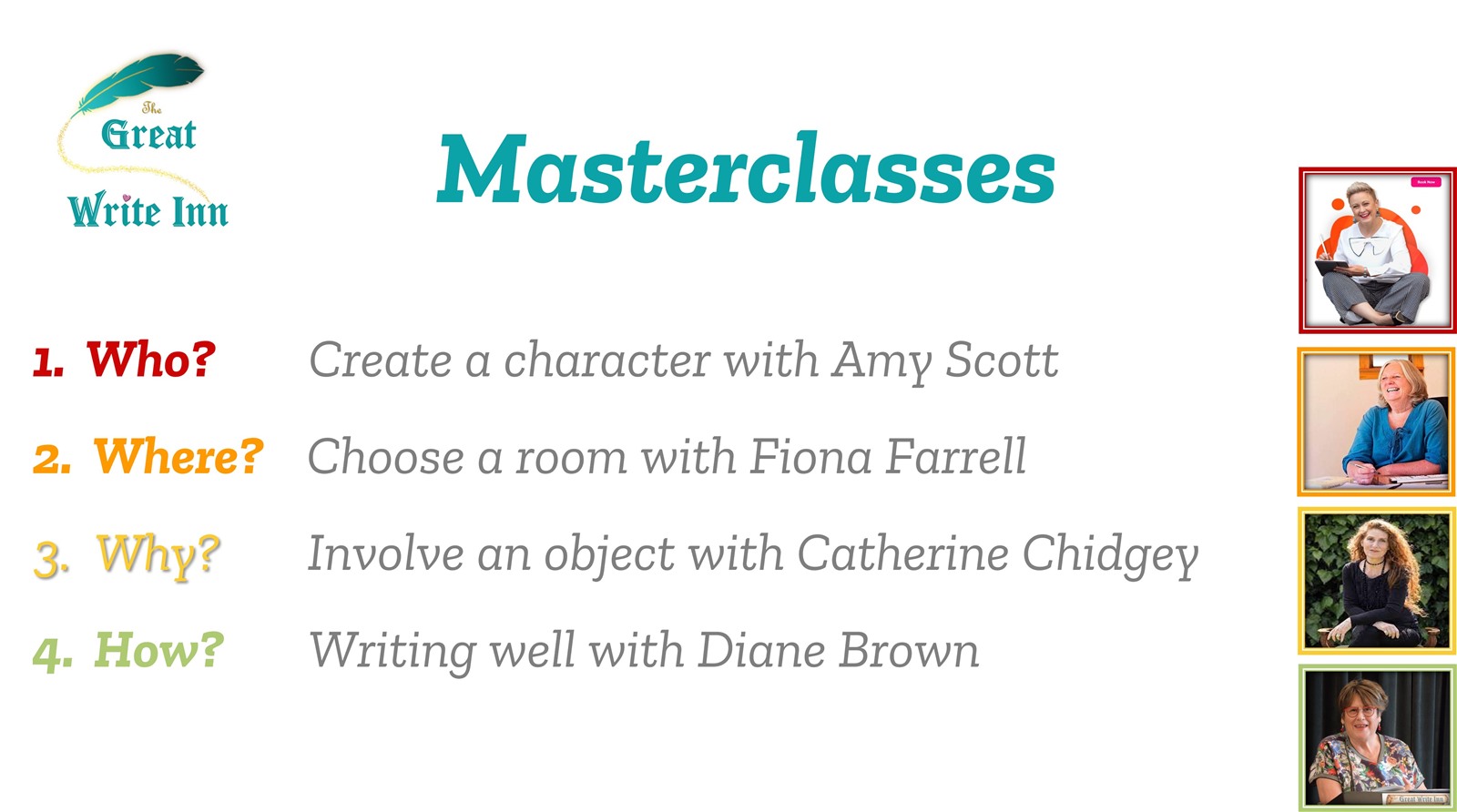 (2) PublishMe (Steps 5 - 7) - ideal for writers who already have a body of work, but are interested in editing, formatting, self-publishing, marketing and software. [Taking pre-enrolments. Course starts in November 2022].
The tutoring Team is made up of editors,publishers, promoters and booksellers. They provide the latest on the publishing industry and how reach your audiences and make money from your storytelling.
Taught by Emma Neale, Fiona Cole, Steve Rogan, Brownyn Wylie Gibb, Julie Lawrence, Eleanor Girvan, Fraser Newman, Shelly Davies, Jessica Newman, Belinda Managh, Lois Ion, Pam McGrath, San and Oia Eng and Julia Anne.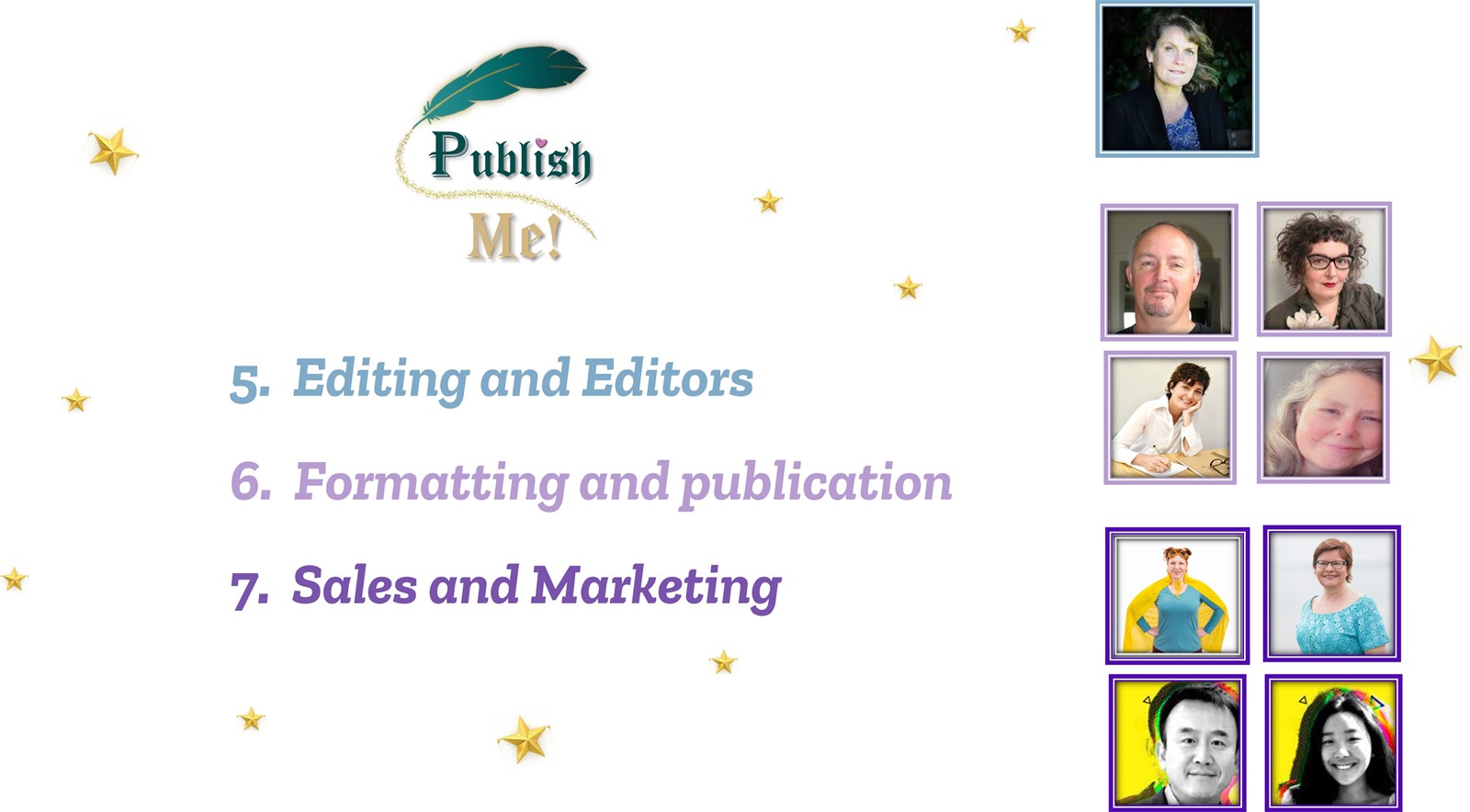 Need more infomation?
Hi, I'm Julia,
I facilitate the Great Write Inn Portal. If you need more information, the quickest and easiest thing to do is call me on 021 511 606.
But first watch the video from start to finish - most of the answers to your questions, should be in the video.
Think of entering the Portal a bit like being back at school - all of the anticipation of learning new things, meeting new people and creating great work.
We suggest you just start at the beginning and follow our step-by-step guides, use our templates and do your best, with the resources you have around you.
But if you need real information, in real time and because there are still actually real people (not just machines) behind this Writer's Portal, please feel free to call me.
My NZ based mobile is 021 511 606.
In the meantime if you need more information about the structure of the learning, the tutors involved in the programme and what others have tried, scroll down to watch the video of the Lesson Plan.
Here's the Lesson Plan, so you know what to expect:
In this brief video, I give an overview of the lesson structure so you know what to expect.
The entire journey has been crafted to unfurl the writer's journey.
Click the image to watch the video: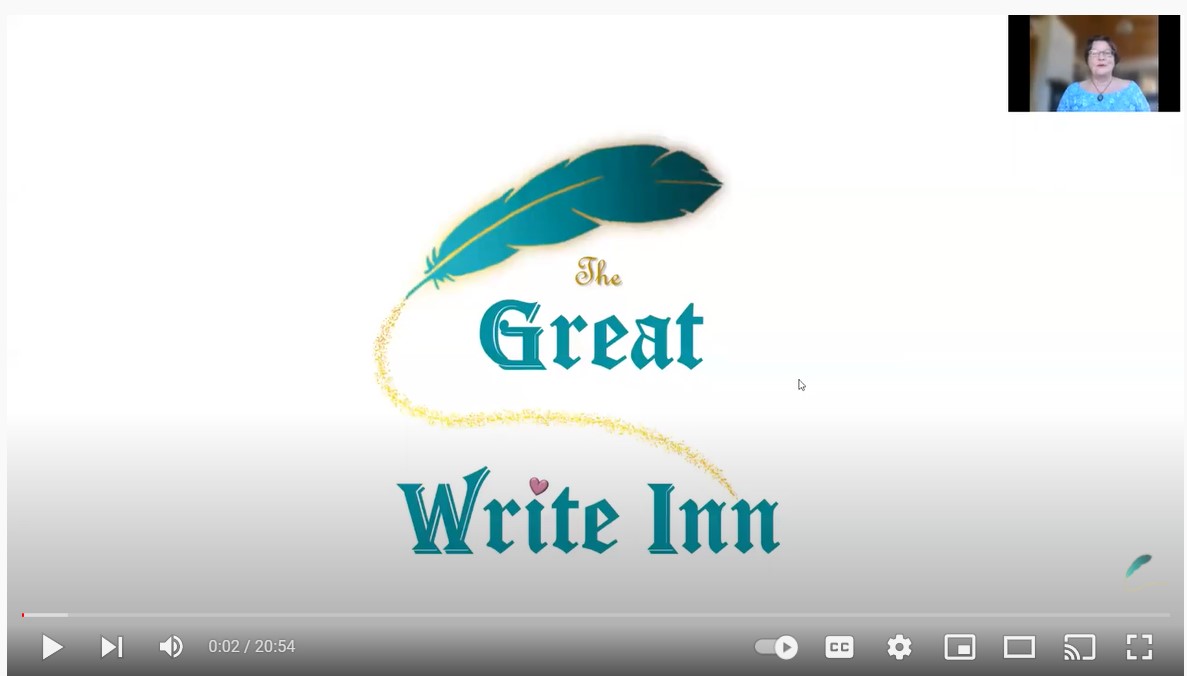 Enrolments are now open for a new cohort of writers.
Be the writer you've always wanted to be!
Enter the Great Write Inn Portal.
Enjoy the Masterclasses and appreciate the exprerience.
Click the More info button to find out how to Enter the Writer's Portal:

Acknowledging our Supporters, Suppliers and Funding
The original Great Write Inn (a small, live event) was only possible because of the work of many people, working right throughout the entertainment, tourism, events, creative writing and publishing industries.
We worked together to deliver a memorable experience for our writers and bring our community together.
We were able to film all of the masterclasses and now have created an on-line school to support writers everywhere.
We are grateful to all the tutors, individuals, organisations and businesses who supported the Great Write Inn event with funding, logistics, risk-management, catering, venues, photography, marketing, either in-kind or as cash contributions or sponsorship.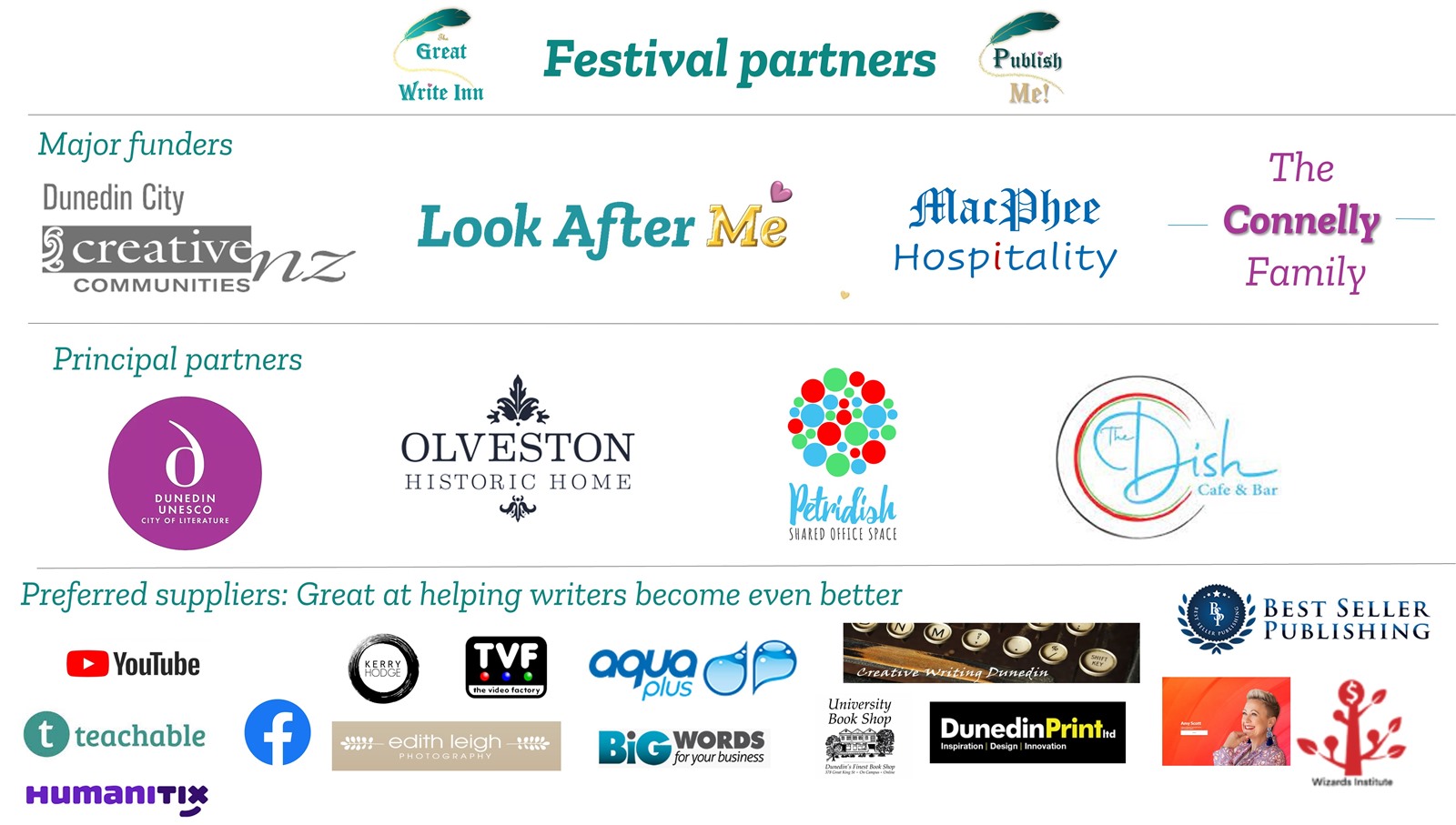 #GreatWriteInn - a new online school for creative writers