Our Philosophy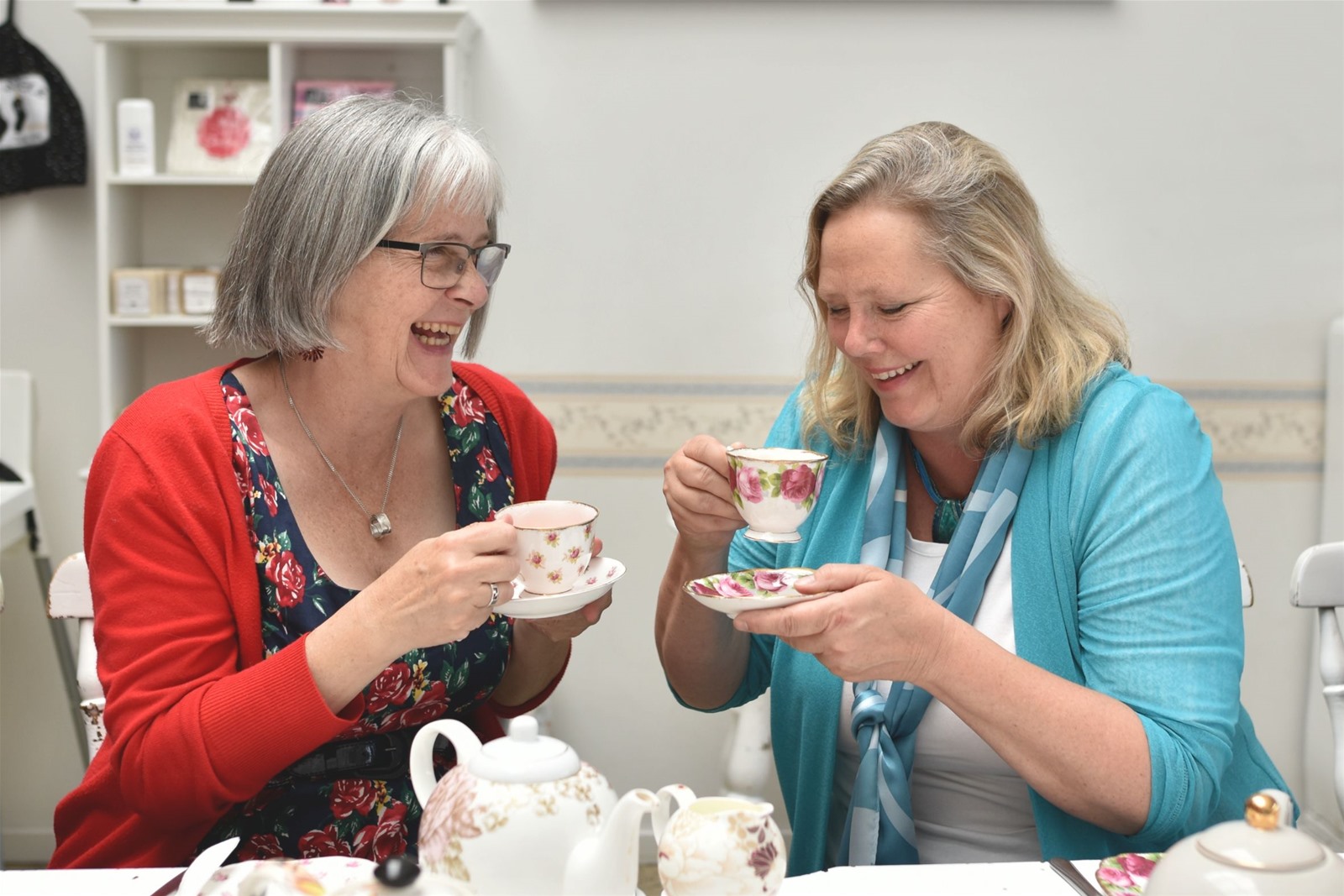 This is Anne and Julie. They are enjoying one of our Look After Me High Tea Parties and having a laugh .This photo was taken in Dunedin, December 2018.
Our Guiding Philosophy: keeping it 'real'...
New Zealanders are known for being warm and hospitable.
We are real people, with real places, and that creates real experiences.
For us, real means genuine and authentic.
Real means not being afraid to be yourself, be who you really are - your quirks, humour, habits and hobbies.
Fortunately, New Zealand is a country full of really genuine, caring, interesting and playful individuals.
But keeping it real, also means being honest with ourselves and with you.
Let's face it: 2020, 2021 and 2022 (so far) has been tough on all of us.
Same storm, different boats.
We all need a bit more "real" right now - especially when the tourism industry has been turned on it's head.
Welcome to the 'Look After Me' way.' Our way of doing things to help you make sense of it all.
We're real people, with real places, with real hospitality, for when you really need a break, and a bit of "me-time."
You'll stay in very clean, pleasant, well-managed self-contained units, bed and breakfasts, homestays, holiday houses or campervan parks.
Real clean:
By belonging to our accommodation network, hosts sign up to agreed hygeine and comfort standards.
We mean really clean. Not nearly clean.
This was critical in 2020 and 2021 as we navigated through Level 4, Level 3, Level 2 and Level 1 and yes, even Level 2+.
Then in 2022 we switched to looking after you through "Red" then now in "Orange," (briefly) and then back to Red and now we are in Orange again and cautiously opening up, while strictly adhering to the best health professional advise.
To our warm-hearted hosts and understanding guests - thank you for continuing to support our tourism industry. We really appreciate your continued loyalty.
We've adopted handwashing practices, keeping all surfaces clean and sterilised and being very mindful of personal space (2 metres).
Whether in our accommodation or at our events we make sure we give everyone some "breathing room". This has enabled us to hold small live events. We can carefully navigate the "new normal," be sensible, follow the Covid-19 Response Guidelines and look out for each other but keep enjoying the high level of Customer Care and service.
The real deal:
The New Zealand women who created this network all live and travel in our communities and all over our incredible country.
We know how hard we work for our money and we want our discretionary travel money to be safe.
When you purchase with us, you want to understand the risks. As did we.
We have spent a decade understanding the most trust-worthy on-line travel software to give our guests the peace of mind, they need, when they browse, book and pay for our accommodation, live events or educational experiences.
We use ethical, honest and fair-business trading practices, to keep both yours (and our) money safe and accounted for.
We keep the money-side of things real, by using transparent, ethical and globally accepted software like Azure, Stripe, Teachable, Humanatix and Xero managed by expert financeers and software advisers.
Real prices:
We also check all prices are fair and you get great value for money.
All prices include GST and are in New Zealand dollars, with funds transferred through normal NZ business banking practices, like on-line banking.
All payments and taxes are ethically collected using transparent financial systems, to honour our committment to the governmental bodies in New Zealand.
We are kiwis, looking after kiwis - locally, regionally and nationally.
We are real people, with real places, with real prices - working hard to create real experiences you love and remember.
Our Values
As a values-based organisation we are guided by
(1) Manaakitanga (hospitality);
(2) Tiaki (caring for people and places)
(3) Trust
(4) Sharing and
(5) *NEW* FOR 2022: Learning to look after ME...
(1) Manaakitanga (hospitality)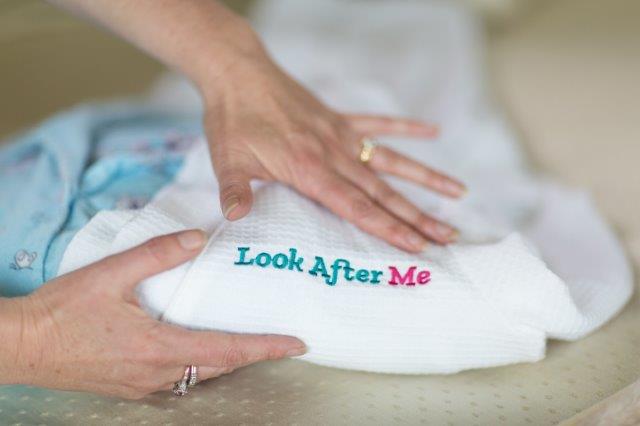 Manaakitanga can be loosely translated as "hospitality".
There is no one word in English that can accurately grasp the concept of showing respect for and taking care of guests.
It also is a custom that elevates the status (mana) of our guests.
For a brief moment of time, our hosts give our best, to make them feel welcome and special.
We embrace the value of Manaakitanga when we look after our guests.
We make people feel better by looking after them in a wholistic way.
This includes physically caring for your safety and comfort; as well as emotionally caring for you - by making sure we do everything we can to ensure you have a pleasant, memorable experience.
Whether you stay in our accommodation or join an event or educational experience, we promise to look after you....manaaki, it's what we do.
(2) Tiaki - care for our people, places and planet
In 2018, the New Zealand Tourism Industry introduced a new concept for embracing the care of our people, our places and planet.
Look After Me adopted the Tiaki Promise, because we too, believe in the care of our people, places and planet.
We are proud #TiakiChampions who live and breathe this philosophy through all levels of our operations.
As we have navigated the global changes to the tourism industry, that started shifting in early 2020 as we navigated the Covid-19 pandemic, the principal of "tiaki" (care) has guided us, to build back better.
Better care for you, the people (our hosts and guests), better care for the places we live in, better, more wholistically enjoyable experiences and better care for the planet.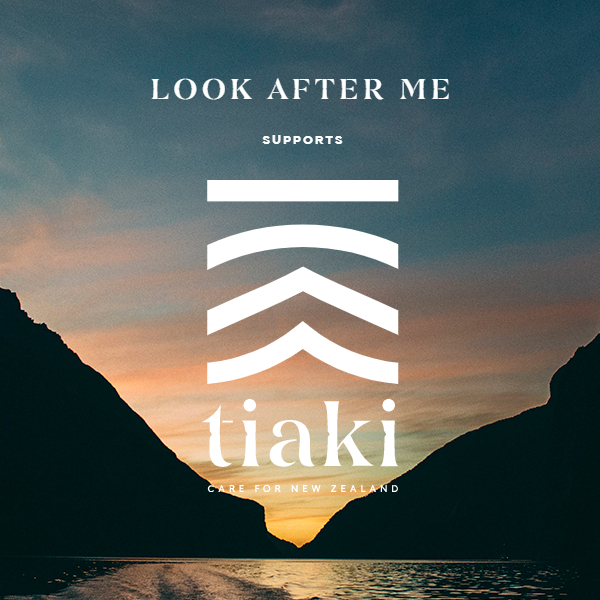 Together we can help care for New Zealand, in the Post Covid Recovery phase which allows domestic travel in New Zealand.
By embracing our reality that it is still reasonably safe to travel locally or regionally, (compared to other places), by being happy travelling around New Zealand for now, helps limit jet fuel usage, which is a kinder option for our planet.
Watch this beautiful video to learn more about caring for New Zealand through the Tiaki Promise.
Or copy this link into your browser: https://www.youtube.com/watch?v=Um4xGiD_bLw
For more detail on The Tiaki Promise and what it means for our customers - visit The Tiaki New Zealand website.
(3) Trust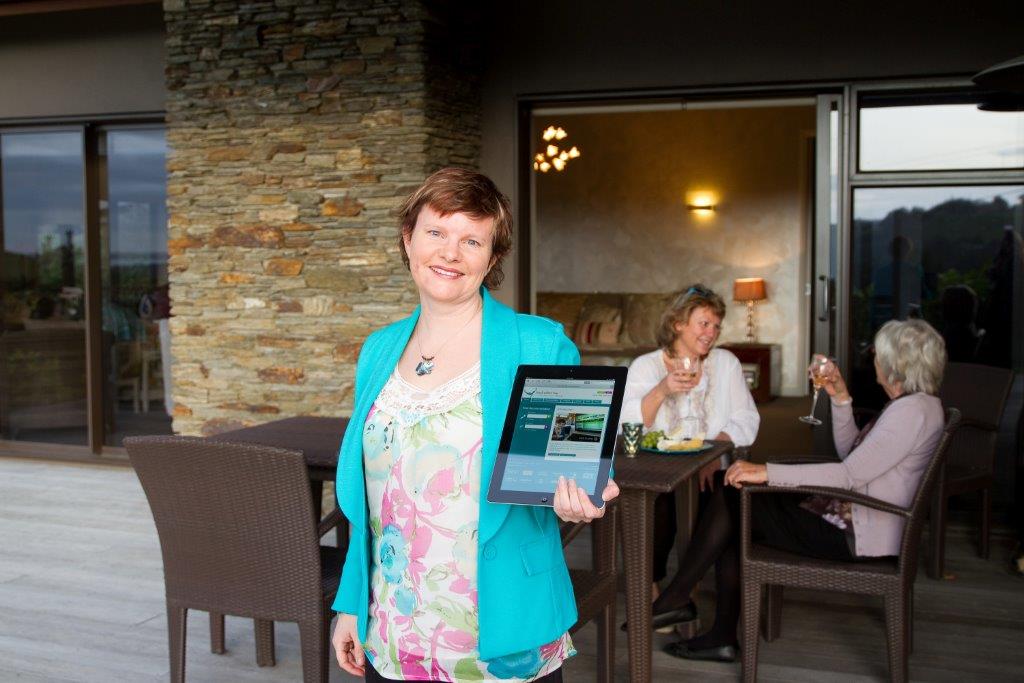 Dr Julia Anne, Founder and Managing Director of Look After Me Ltd, with Mt Maunganui Host Debbie (left) and her guest, Jane visiting from Auckland.
At Look After Me - there must be trust at every layer of our business.
Trust starts with Management: Look After Me is governed by Directors, who are experienced Tourism Operators who care about New Zealand's economy and sustainabliltiy. We are committed to helping the Industry recover by fostering innovation and responding swiftly to our changing market place. Read more about Company Directors, Colin MacPhee and Dr Julia Anne.
Our staff, agents and contractors: We really care about our people. Over the years we have built trust with our staff, agents and contractors so they are empowered to look after you to the very best of their ability. Read more about our talented and generous team.
Our hosts: We trust our hosts to offer you warm, inviting and enjoyable accommodation, that is scrupulously clean and managed to our high standards. Read more about joining the Look After Me Hosting Team.
Our guests: We trust our guests will enjoy their stay with us. Our guests appreciate our hospitality and are happy to pay our fair prices. If something's not quite right, we'll fix it. Browse accommodation.
Our tech: Our Tech For Good philosophy inspires us to harness the power of software in elegant ways. We ensure all properties and places are verified in real life and agree to our hygeine and comfort criteria. We only use secure, trusted payment gateways which accept all major international currencies. We offer full transparency and disclosure of our merchant banking practices to ensure we uphold New Zealand Government's standards around tax compliance and fair, ethical trading at all times.
Our Shareholders: Our governance and management team are all New Zealanders, who have willingly offered Look After Me investment - both in cash and in kind. They believe we are a good return on investment. We are held accountable to a high level of personal and professional integrity and scrutiny. Amongst our group of 12 Shareholders, we have generous and thoughtful advice from legal council, accounting practice, technology support, creative design, tourism standards, tourism trade, arts, literature, culture and global world economies. We trust our shareholders to guide the company in the right direction and sincerely appreciate their investment. Without them, there would be no Look After Me Accommodation network. Visit New Zealand Company Office Listing for Look After Me Ltd to find out who these amazing people are,
Please note we are only taking private expressions of investment interest at the moment. Our main investment focus for the #Write to Unite Campaign. This is a two year campaign which started April 2022 to showcase our Educational, Event and Accommodation portfolio: The Great Write Inn, The Wee Write Away and The Great Write Away. Contact Managing Director Julia Anne on 021 511 606, for individual investment discussions.
(4) Sharing is caring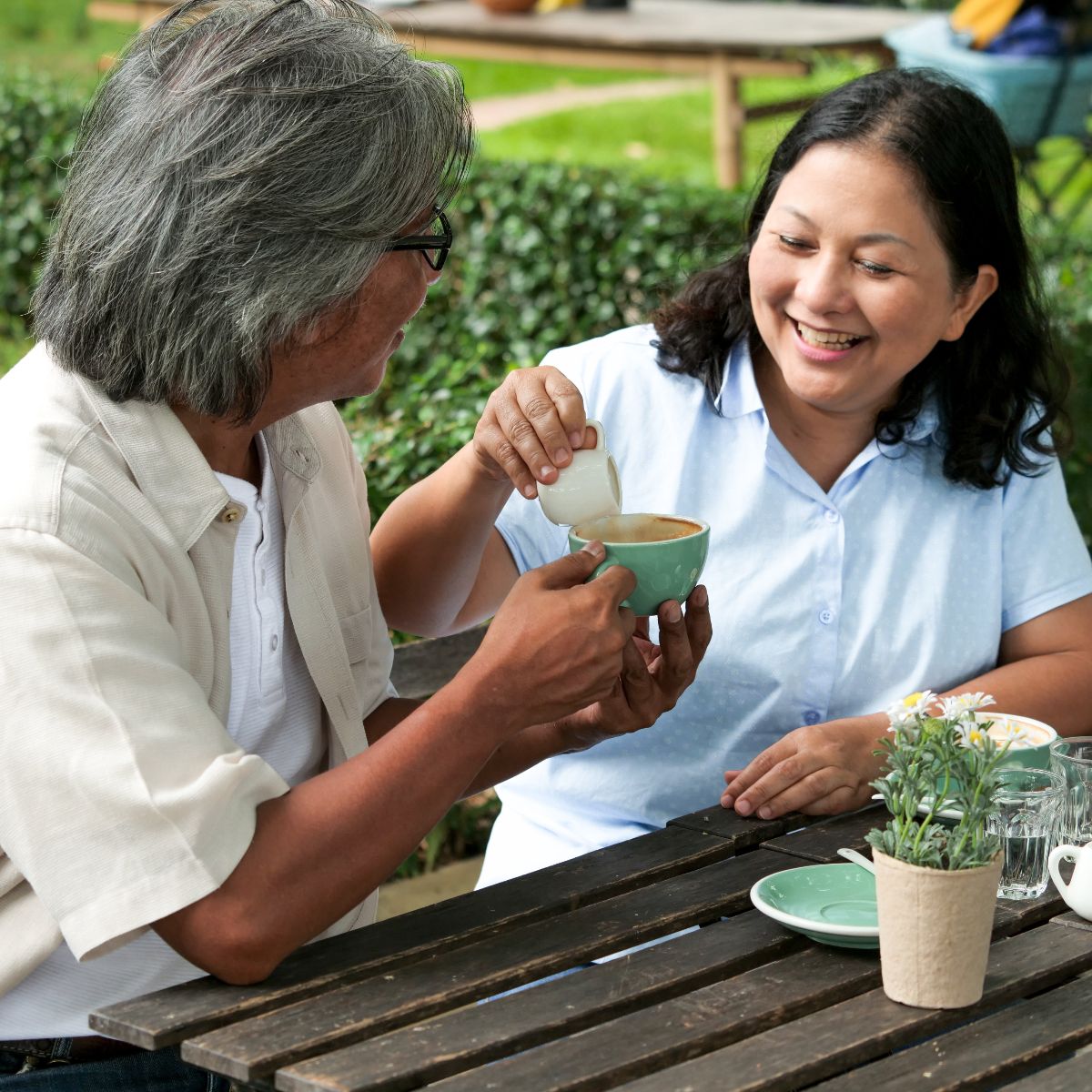 We live in a world ever conscious of how actions are affecting the health of our people and our planet.
New Zealand already has enough accommodation - we just need to get better at sharing what we have.
Why pour more concrete and build big hotels when we know this is detrimental to our environment?
Large Hotels can also be a hot-bed of infection and are largely pre-occupied as MIQ facilities in New Zealand.
Let's think differently.
Let's get better at sharing under-utilised assets like guest rooms, self-contained units, cabins, holiday houses, homestays and farmstays.
This also shares money around our country and is great for local communities as international borders open and visitors are keen to go off the beaten track.
You'll receive fair payments from guests who genuinely appreciate the friendly, local knowledge you have about visiting places in your community.
We have guidelines to ensure all hosts adhere to standards on cleanliness, security, tax and insurance issues.
NEW FOR 2022!
(5) Looking after ME!

In the chaos and crisis of 2020-2021 and 2022 - it has never been so critical to look after yourself.
Although our core product is clean, comfortable accommodation - we go well beyond your physical care and personal health and safety.
The Look After Me Way, means looking after you emotionally as well.
Our accommodation, events and educational experiences are designed to nourish your mind, body and soul.
We do this simply by re-energising your passion and committment to taking time to enjoy what you love doing.
It really is time to look after yourself, in your own personal way.
We encourage guests to choose accommodation based on your interests. Then our hosts can offer the best, local, value-for-money options.
Spend time learning or re-learning arts, crafts, or sporting and fitness activities.
Find accommodation hosted by people who can share their local knowledge and mutual passion for your interests.
It's more fun and easier staying with hosts who share your interests, because you've already got something in common.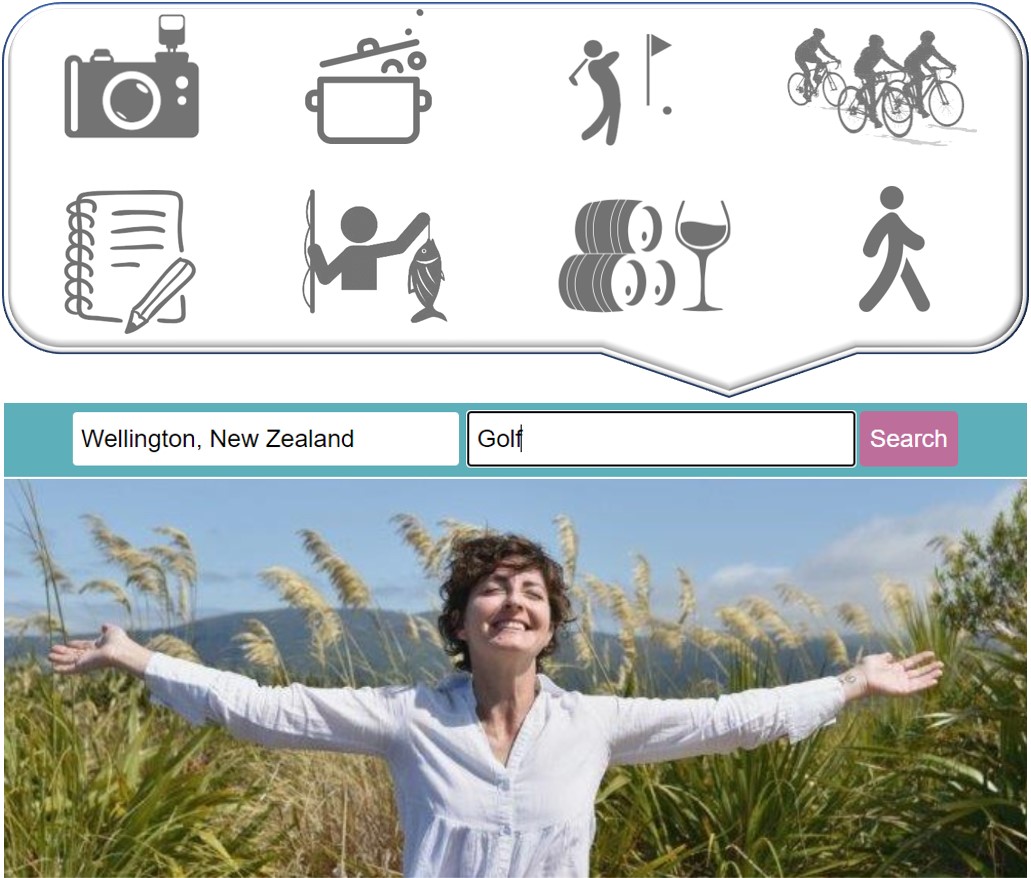 It really is time to Look After Me New Zealand!
A warm welcome awaits....