Great Write Away
Posted in Newsletters, News, Events NZ, Creative Corner
Published: 11/04/2022
#Great Write Away #Writer's Retreat Rotorua New Zealand
Writers were warmly welcomed - replays now available

Be the writer you've always wanted to be
Tell the world something it needs to hear
The Great Write Away - a New Writer's Retreat in Rotorua
Live + Virtual Event + Replays
Hosted by a team of Story Telling Legends
Monday 26th September to Sundady 2 October 2022
Rotorua, New Zealand
Find your tribe.
Discover your voice.
Tell your stories.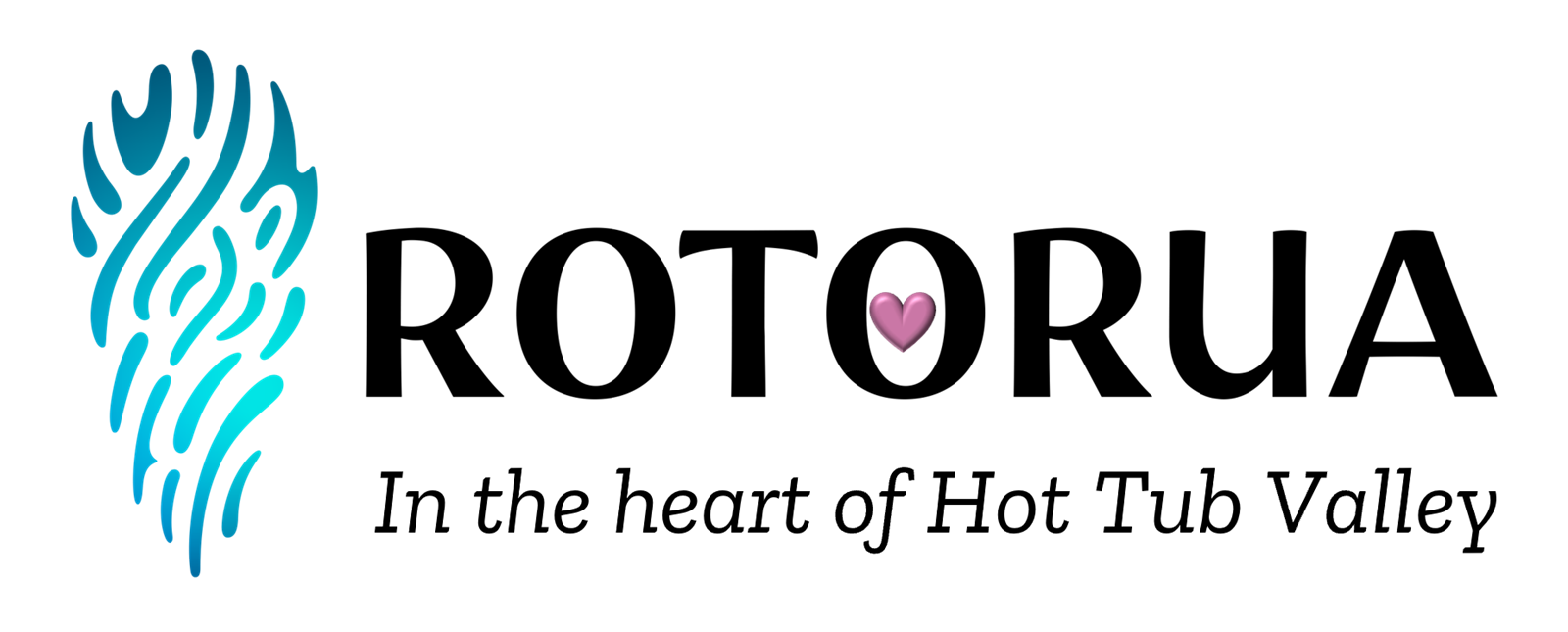 So, you want to write your story?
Have you always wanted to write "something" but don't know where to start?
Come and learn how at The Great Write Away - a new 7 Day Writer's Retreat in Rotorua.
We focus on you - teaching and encouraging you to tell the stories only you can tell.
Experience true freedom through creative writing.
For seven days, we create an inspirational atmosphere for you to dive deep into getting to know your character(s), bringing them to life, through the use of meaningful objects and nuturing the story to life.
We give you top tips for "how to write" and then step you through the editing, formating, publishing and marketing phases.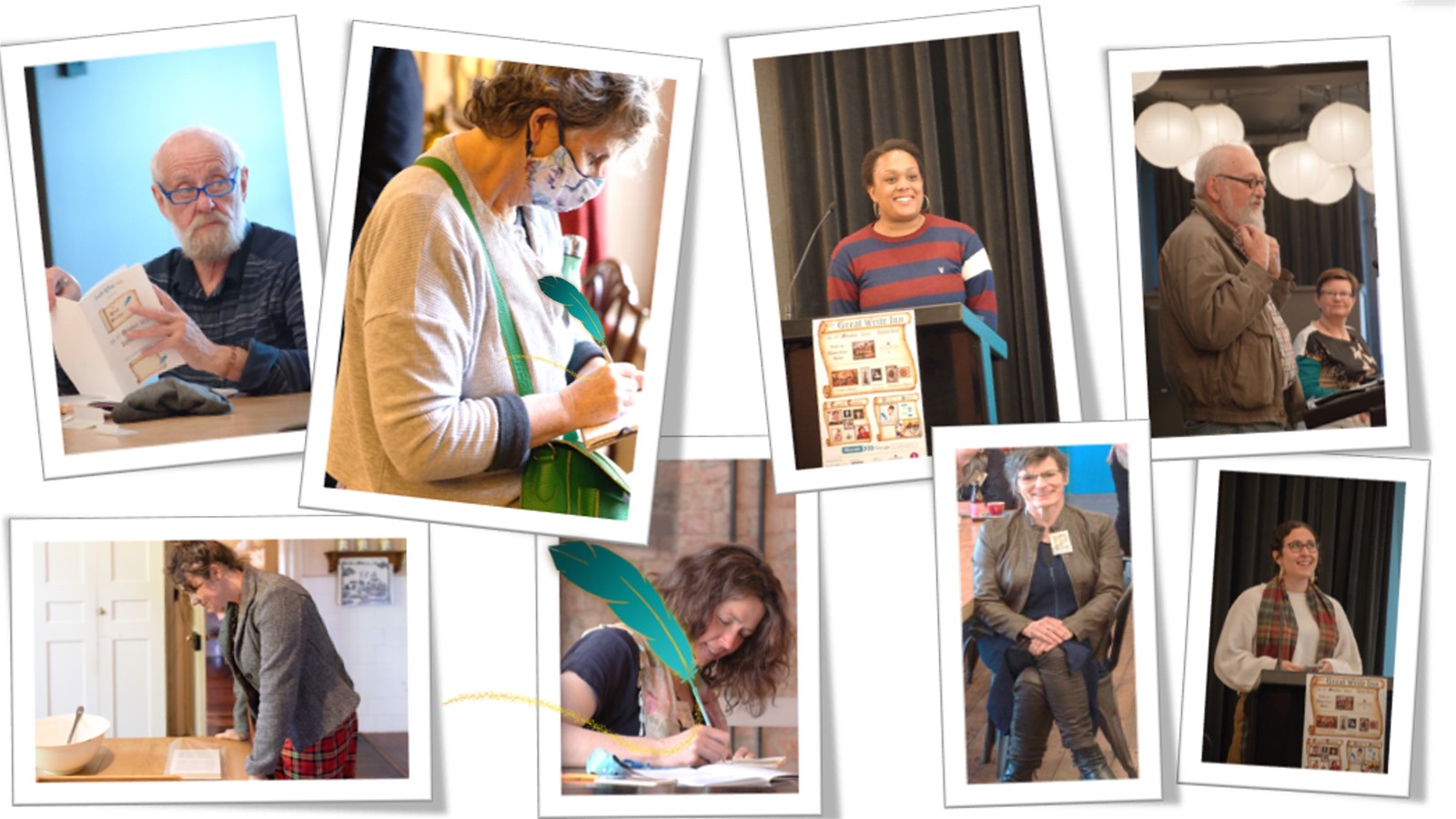 Image: A few writers at The Great Write Inn Festival in Dunedin, 2021.
From Left to Right: Wayne Reid, Suzanne Brereton, Coryanne Holmes, David, Kit Forester, Kirstie McKinnon, Winifred Kavalieris, Gracie McKenzie – now all valued writers in our Writer's Community.
Unique Seven Step Programme
We created a Seven Step programme to take an idea all the way through to publication.
Our Seven Steps (shown below) work well over Seven Days.
Or order the replays and learn from home, if you need more time.
We have curated a week of Masterclasses, Workshops, Panel Discussion, Art & Craft experiences, walking Book Tours and workshops.
SEVEN STEPS ALL WRITERS MUST TAKE
Meet our expert Tutors, Authors and Local Legends
We hand-picked some of New Zealand's most exceptional writing tutors, authors, publishers, book sellers and local story telling legends.
Together we deliver a series of Masterclasses, Workshops and Creative Writing Exercises to help you on your writer's journey.
For The Great Write Away in Rotorua, the Seven Step Programme has been conveniently grouped into two main Educational components, ideally booked as either single day, three day, five day or seven day experiences.
We tailored it especially for writers on various stages of their journey.
(1) Steps 1 - 4: Monday - Friday - ideal for people who want to get started with writing and enjoy the satisfaction of writing a really meaningful Short (or Tall) Story.
We go to inspirational heritage sites and scenic locations all over The Hot Tub Valley. We have pop-up classrooms with inspirational lessons to help writers enjoy learning and creating a new story.
(2) Steps 5 - 7: Friday, Saturday, Sunday: ideal for writers who already have a body of work, but are interested in the end-to-end process of taking stories through editing, formatting, self-publishing, marketing and software.
The tutoring Team is made up of experienced, published authors, editors, publishers, promoters and booksellers rom all over New Zealand's publishing industry.
They provide the latest on the best and cheapest way to produce your books. We tell you about all the latest trends in the publishing industry for how to reach your audiences and make money from your storytelling.
Programme information
[Click image or

this link

to view the programme, along with speaker profiles]


Inspirational locations, attractions and venues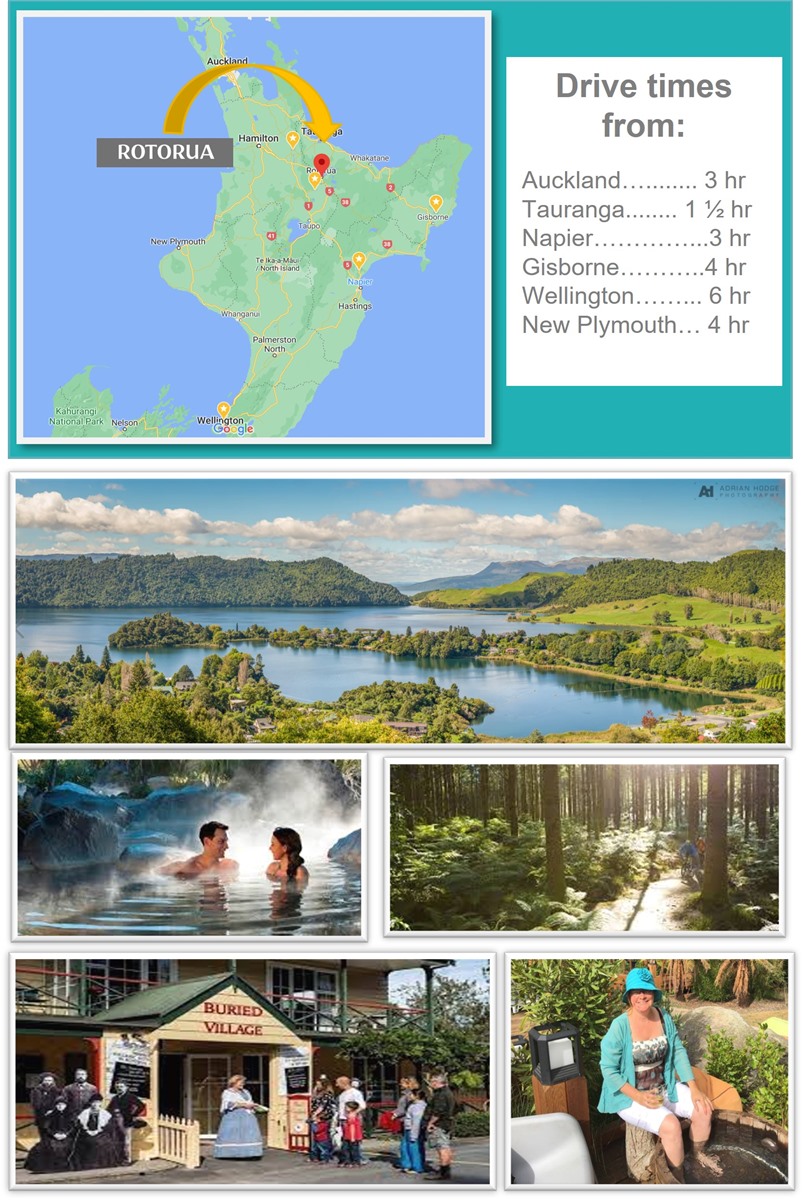 Our Writer's Festival programme weaves its way around some of Rotorua's best-loved locations including:
a Geothermal park: with boiling mud, a steaming lake and foot spas

The Buried Village: with historical museum and nature walk

The Redwood Forest: with options for nature walks, eBike rides and footspas or hot tubs

The Lakes district: with lakefront walks and magestic views

Urban precinct: including Eat Street, the Arts Village, Rotorua Community Library and local Bookshops

The Settler and Steam Museum and local arts and craft studios.

Thermal Hot Springs and Therapies: together with the Polynesian Spa and The Secret Spot
This gives writer's the opportunity to learn from Local Legends along the way and write about a wide range of settings as inspirational backdrops for story telling.
There is time and options to purchase tickets to highly recommended Tourist Attractions like The Treewalk, Canopy Tours, Railcruising, Polynesia Spa Massage and Therapies, Secret Spot Hot Tubs and The Duck Boat Tours.
Enjoy our engaging themed social programme
Together with local hospitality teams we have two shared lunches and three evenings of entertainment.
These are subject to minor changes as details are finalised.
We also allow plenty of time for writers to chose their own cafes and restaruants at Eat Street, to cater for a wide variety of tastes and budgets.
Room in, Zoom in or Pop-Up
"Room In" in Rotorua; "zoom in", from anywhere or attend a local Pop-Up in your community.
Because it's 2022 and it's how we do things now, we are using technology to allow us to reach different kinds of writers.
Room in in Rotorua: We only release a few tickets to attend live in person. We only take 24 writers at a time so we can be very Covid-responsible and responsive and offer personalised customer service.
Or Zoom in: we welcome writers from all over the world. Please join this writer's festival from home, via zoom and live streams to our private you-tube channel and specialised 360 virtual conference technlogy suite. One ticket for 30 lessons in 15 locations. Watch from anywhere that has access to good internet (ideally fibre).
Or Pop-up community groups: For writers groups anywhere in the world, we have special Festival Licences to allow you all to come together in your local town from a public venue like a library, community hall or retirement village. Pop-ups are best suited to activities co-ordinators, writer's groups who wish to co-host a local fun-draiser in their local community for their local writers. Although the timing best suits writer's communities in New Zealand and Australia, we can provide support and instructions for delayed coverage for other time zones.
Volunteer: Or really feel the love and volunteer - we still have a few spots left.
360 Google Eye View: Fortunately, we have access to state of the art 360 degree cameras which give a Google-Eye view of the most scenic locations.
So if you have never visited a Geothermal wonderland, a Maori cultural heritage site, Rotorua's pristine lakes or forests - please allow us to take you on a visual symphony of the Hot Tub Valley area, the epicentre and beating heart of New Zealand and birthplace of our Tourism Indsutry.
Your virtual ticket allows you to duck in and out all week (seven days), and even if you have other commitments, you can always pick up the recording and watch it when you are ready for that step.
Free and forever access to our on-line classroom and writer's hub
All Writer's Festival tickets also come with free and forever access to our on-line classroom and writer's hub.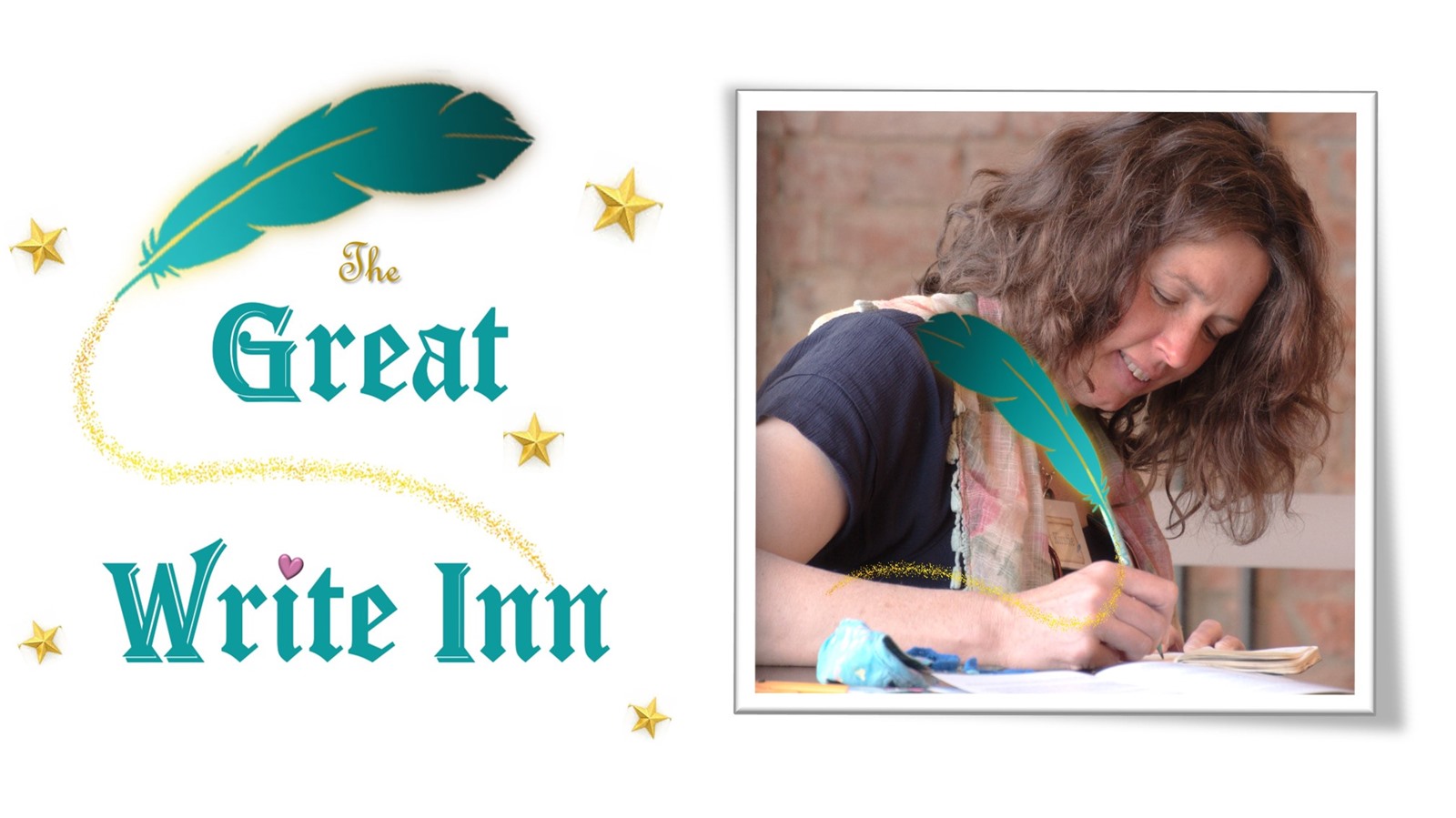 Called The Great Write Inn, this handy portal allows you to connect with your community while you personally attend The Great Write Away.
It also makes it easy to keep the creative juice flowing once you get home and stay on track with your mission.
So if you aren't lucky enough to secure 1/24 Writer's Festival tickets in Rotorua, or are isolating/isolated for whatever reason, we also have a fun, learn from Home Teaching Platform, where you can pick up most of the key learnings.
We created the Writer's Hub to encourage people to get started, even while there are travel restrictions and you can't wait until September to get started.
This is our most affordable and best value option for writer's very mindful of how much they spend on their hobbies.
Please visit The Writer's Hub, called The Great Write Inn for more information.
Detailed Seven Day Programme for The Great Write Away, Rotorua
We have had so much fun putting this programme together for you.
Our seven step, seven day programme at our Annual Writer's Festival works both on and off line - either in Room or by Zoom.
Whether through our virtual cameras, or in person in Rotorua yourself, or through recordings of our experiences, we take writers to the most beautiful lakes, wonderous forests, incredbile geothermal wonderlandscape and places of cultural and historical interest.
We hope this week inspires your writing, re-ignites your creative fire and makes you feel like you belong.
Please click on the link or button below to view our most up-to-date working programme.
Small and safe: only 24 Tickets live tickets released


7 Day, 5 Day, 3 Day or Single Day Writer's Festival Tickets are still available. Or order the replays for $9.99.
To keep it very small and safe for everyone, we are only issuing 24 tickets at most sessions, or a few more for our Community sessions.
This is the optimal ratio to allow our tutors and hospitality teams to provide a duty of care, not only for your learning, but to the personal health and hygeine of all our patrons, some of whom are immune compromised.
For the PublishME programme (Saturday 1 and Sunday 2 of October), there are a single, discounted tickets for Community Events, in slightly larger publically owned venues - thanks to our generous sponors and funding agencies.
All Look After Me Venues always allow for adequate personal space, ventilation with detailed attention to following recommended health and safety practices.
We only work with certified food and beverage operators who comply with all hospitality guidelines and best practice.
All Festival passes include lots of inclusions, bonuses and surprises
This programme was developed by local writers in Rotorua, so we've hand picked the best places to visit and have lots of suprises along the way to delight our guests.
We love looking after people - so whether you book a single session at our Writer's Hub or indulge in an all inclusive Seven Day Festival pass - either with or without our superb accommodation, it comes with everything you need for that session.
We really will, look after you. Here's what you get:
Education: well delivered, thoughtfully executed Masterclasses, Workshops, creative writing exercises, panel discussions, creative sessions and access to our Tutoring team (

see Festival programme

) to support your learning
Hospitality: We welcome you to Rotorua and promise to look after you. We are experienced event organisers with access to an excellent network of caterers, cafes and restaurants. All day passes include morning tea and afternoon tea but not all lunches or dinners are included every day. To bring variety, convenience and affordability into the programme - some events are catered (especially those hosted out of town), but for the in-town sessions we invite our writers to explore the local cafe and restaurant precinct, or bring your own packed lunch and snacks to suit your dietary preferences. Please check each day's programme where we have clearly stated meal inclusions/exclusions for that day.
Write-Seeing Activities: The programme is loaded with opportunites to connect with inspirational environments to fuel creative fires. Check the Daily schedule, but your day pass may also include entrance to The Buried Village (Tuesday) and The Settler's Museum (Thursday). We have access to state-of-the-art 3D Virtual Tour cameras to help the viewers at home partipate in some of these inspirational settings from where ever they are in the world. We have tried to go to as many freely accessible but wonderful places as possible to keep this event affordable but enjoyable for our writers.
Walking Tours or Creative Sessions: Ever been on a Book Shop Tour? Or created a Book Cover? For our visual and tactile learners, we've got some fun creative sessions to spark some lateral and imaginative thinking live in our studios or from your own kitchen table.
Suprise bonuses and gifts: Yes, we have notebooks and pens and other things writer's like, like chocolate and our local creativity queenies, we have presents for all of you, every day. :) Yaye! Who doesn't love getting presents!
Key information for visitors to The Hot Tub Valley, New Zealand. We make it quick and easy to get to know us and get around easily. Examples include:
City and area Maps of Rotorua. We use Map Pins for each of our 15 locations to help writers self-navigate (using google maps) to easily access and locate the forests, lakes, geothermal, cultural and historical places of interests.
Detailed maps and information on the best walks and mountain bike rides in the area - if you want to explore nature and get exercise.

Local Guide Julia's Top 10 Hot Springs, Tubs and Spas in The Hot Tub Valley

Local Guide Julia's Top 10 Writer's Parks, Gardens and Foot spas.

Great ideas of where to eat, drink, be merry and tell stories all week
​7. Bonuses:
All 3, 5 and 7 day Festival Passes come with free and forever access to The Writer's Portal.
Our purposely developed Great Write Inn Writer's Portal is the educational home for all of the lessons - it's where we host all of the Masterclasses and top tips and tricks.
We also offer opportunities to book coaching with our generous and knowledable Tutoring team. It's great to have expert support if you need it.
The Great Write Inn is already live and students are signing up to write their stories.
So you've got a choice - come to our Annual Writer's Festival in Rotorua in September or get started now from home at our Writer's Hub.
You'll meet the same people online and offline - our Writer's Hub is another way where we hang out together the community - sharing and enjoying each others stories.
8. Accommodation
No accommodation is included in any of the Great Write Away Festival tickets.
But if you need accommodation, please tick the box to request a quote and one of our Hostesses will be in touch to personally develop your itineary.
Look After Me has a beautiful network of bed and breakfasts, homestays, holiday houses and self-contained units all over Rotorua.
We've personally checked and vetted them all, for serenity, cleanliness and price.
Ideal for singles, or small groups of writers travelling together.
If you need accommodation, first select your festival tickets, then tick the box for a free, no obligation quote to start the conversation.
Click the button to view ticket information. Once you've booked the tickets, we'll work swiftly to get the best options of accommodation sorted.
Real people + real places = real Look After Me experiences.


Come on writer - is it time to 'look after ME'?
If you are feeling battle-weary and just need to 'escape' - we offer some fresh inspiration and creativity that might help process the big emotions and feelings that arose during the pandemic.
We have created this Annual Writer's Festival in Rotorua to allow writer's to look after themselves in a wholistic and enjoyable way.
It's made by writers, for writers so we understand how to make you feel at home, in our community.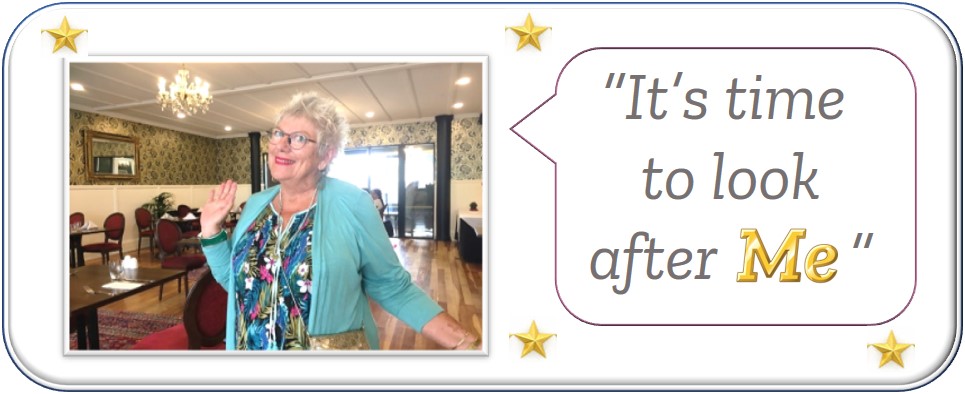 Writer's can sometimes be confused about what story they want to tell and struggle to find the time to work on it.
The Great Write Away is how you can feel confident in taking that one idea, all the way through to telling the story to people who will appreciate it.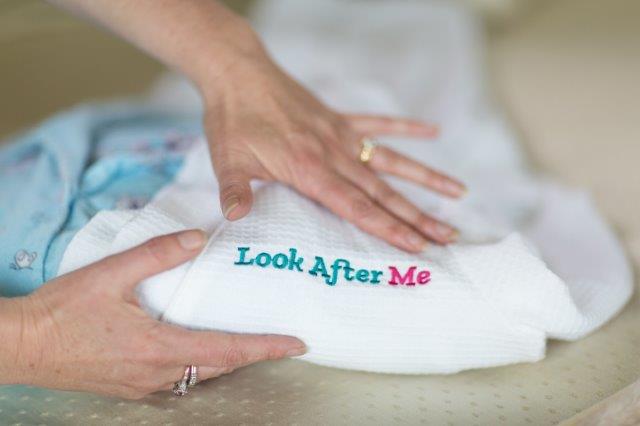 The Great Write Away is hosted by Look After Me. The clue is in our name.
We look after you - it's what we do.
Our philosophy supports the care of the physcial, emotional, mental and spiritual dimensions of our writers, so they can be the story teller, they've always dreamed of being.
We are a New Zealand owned and operated company who create experiences by matching people's interests with appropriate accommodation and opportunites for enjoyment.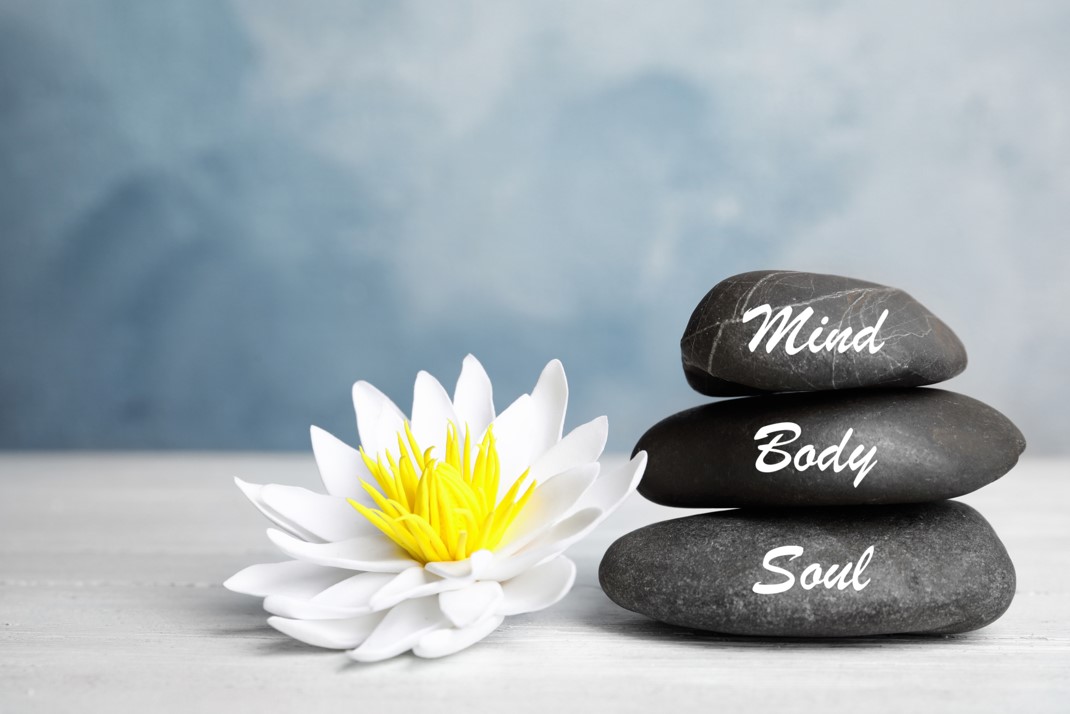 Our looking after people, philosophy has guided the development of Seven Step programme.
Throughout the Writer's Festival, we allow plenty of time for fresh-air and outdoor exercises (moderate and low-mobility options) to ensure we maximise meaningul mind-body connections - proven techniques to inspire innate creatvity.
We create opportunities for solo and group writing and sharing sessions to expand our hearts, our minds and our storytelling magic.


Acknowledging our Supporters, Suppliers and Funding
The original Great Write Inn (a small, live event, held in Dunedin) and this Seven Day Great Write Away in Rotorua is only possible because of the work of many people, working right throughout the entertainment, tourism, events, creative writing and publishing industries.
We worked together to deliver a memorable writer's festival in Rotorua for our writers.
We write to unite through story telling.
We are grateful to all the tutors, individuals, organisations and businesses who supported the Great Write Inn/Away with funding, logistics, risk-management, catering, tours, venues, photography, marketing, either in-kind or as cash contributions or sponsorship.
We really appreciate you.
Thank you! Thank you! Thank you!
Here's to the story tellers.
Get ready to free your voice and tell your story.
#Great Write Away #Writer's Retreat Rotorua New Zealand #Great Write Away Rotorua