Bed and Breakfasts in Rotorua - Holiday accommodation
Posted in Baby Boomers NZ, Cycling Holidays
Published: 1/07/2020


Our Bed and Breakfasts in Rotorua are exceptional value
We have selected mostly 4-star accommodation – which are spacious with quality beds, quality linen, and stylish furnishings.
Our B&B hosts take pride in the cleanliness and standard of accommodation they offer.
We have ensured the location, parking, and the quality of the breakfasts are up to our high standards.
Many have spa pools, spectacular locations and stunning outlooks.
Usually occupied by international guests seeking our world-famous kiwi hospitality, New Zealanders are now discovering for themselves why B&Bs are thoroughly enjoyable and exceptional value for money.
Since Covid-19, Bed and Breakfasts are increasingly preferred over hotels and motels as most B&Bs only have one guest party at a time. Their strict hygiene standards and physical separation means you are not exposed to high traffic or touch areas like hotel lobbies and elevators.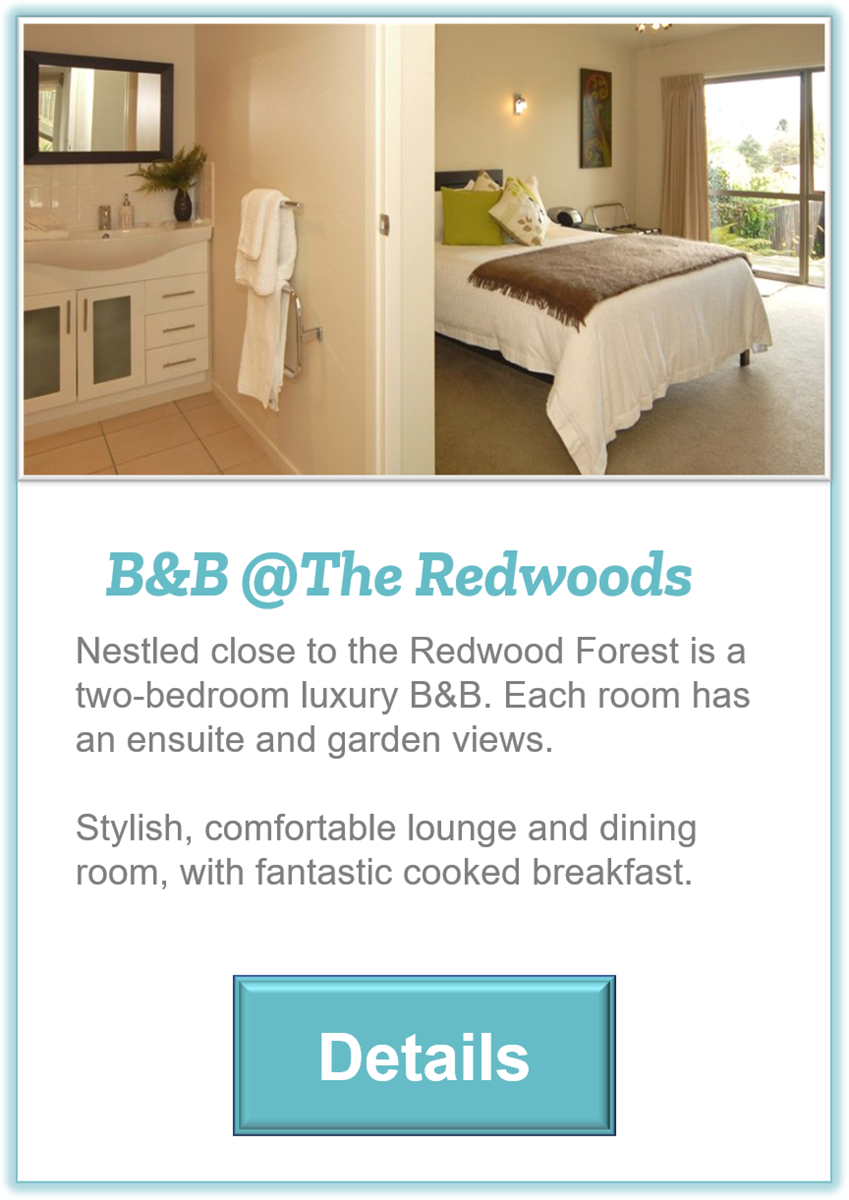 More and more kiwis are enjoying B&Bs, post-covid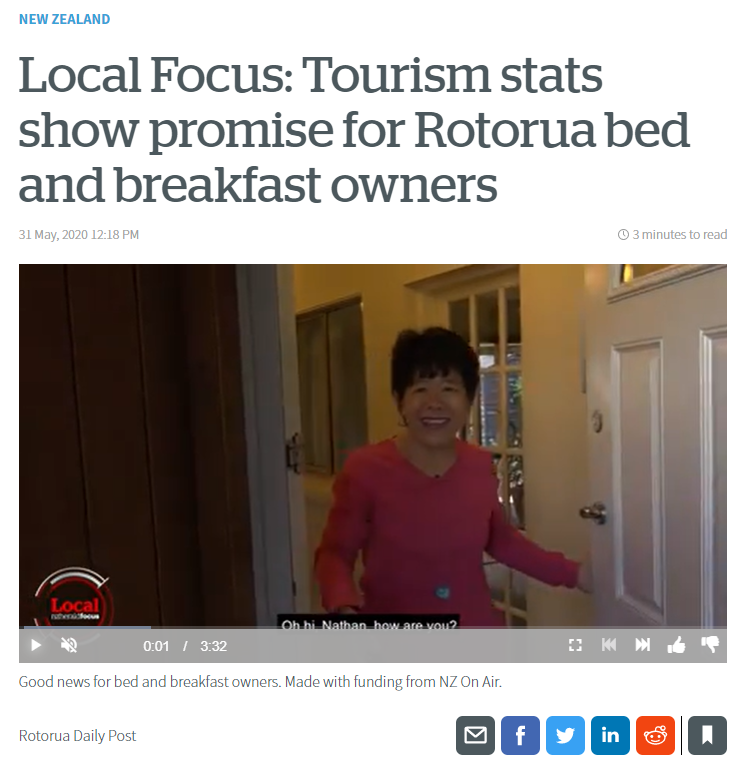 Accommodation around New Zealand has taken a major hit in the wake of Covid-19.
But revealing new statistics suggest that bed and breakfast providers may stand to benefit from how kiwis are changing their travelling habits.
Meet Vivien from the B&B @The Redwoods in Rotorua and hear her story.